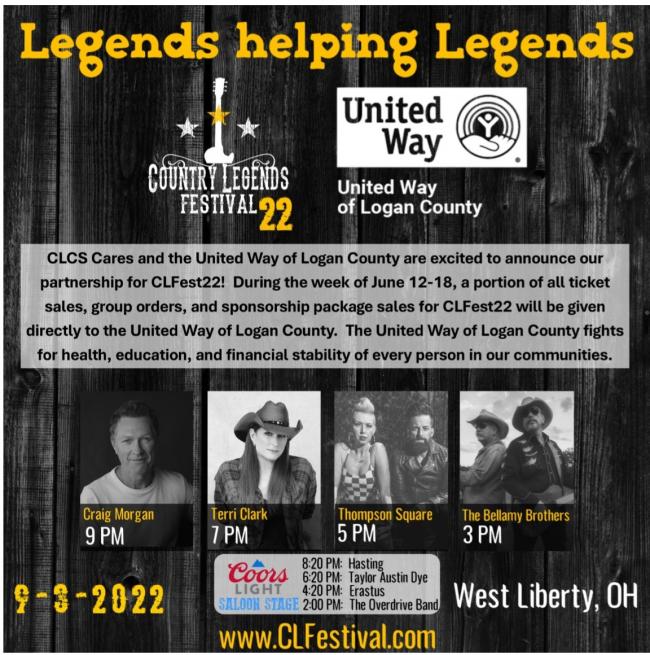 Country Legends Festival has partnered with the United Way of Logan County to raise money for the charity organization.  Each year, "CLCS Cares" selects a local charity or non-profit group to raise money for.  During the week of June 12th-18th, the philanthropical branch of the festival will donate a portion of all ticket sales, group orders, and event sponsorship package sales directly to the United Way of Logan County.  
Country Legends Festival takes place on September 3rd during the West Liberty Labor Day Festival at Lions Park in West Liberty.  For 2022, the country music festival has two stages with eight artists set to perform; including superstars Craig Morgan, Terri Clark, Thompson Square, and The Bellamy Brothers.  Presale tickets for the nine hour-long musical festival start at $54.  Country Legends Concert Series is a locally owned small business, committed to bringing quality entertainment to the area, while positively impacting the local economy.
For more information on the Country Legends Festival or to purchase tickets, go to www.CLFestival.com.  To find out more information on group sales or sponsorship packages for the festival, email mhull@CountryLegendsCS.com.